To comply with the CAN-SPAM act and other anti-spamming laws, Noptin allows you to add the [[unsubscribe_url]] merge tag to your emails to give your subscribers a way to unsubscribe from your newsletter.
This is added by default to your newsletter's permission reminder.

You can, however, add it anywhere in the emails you send.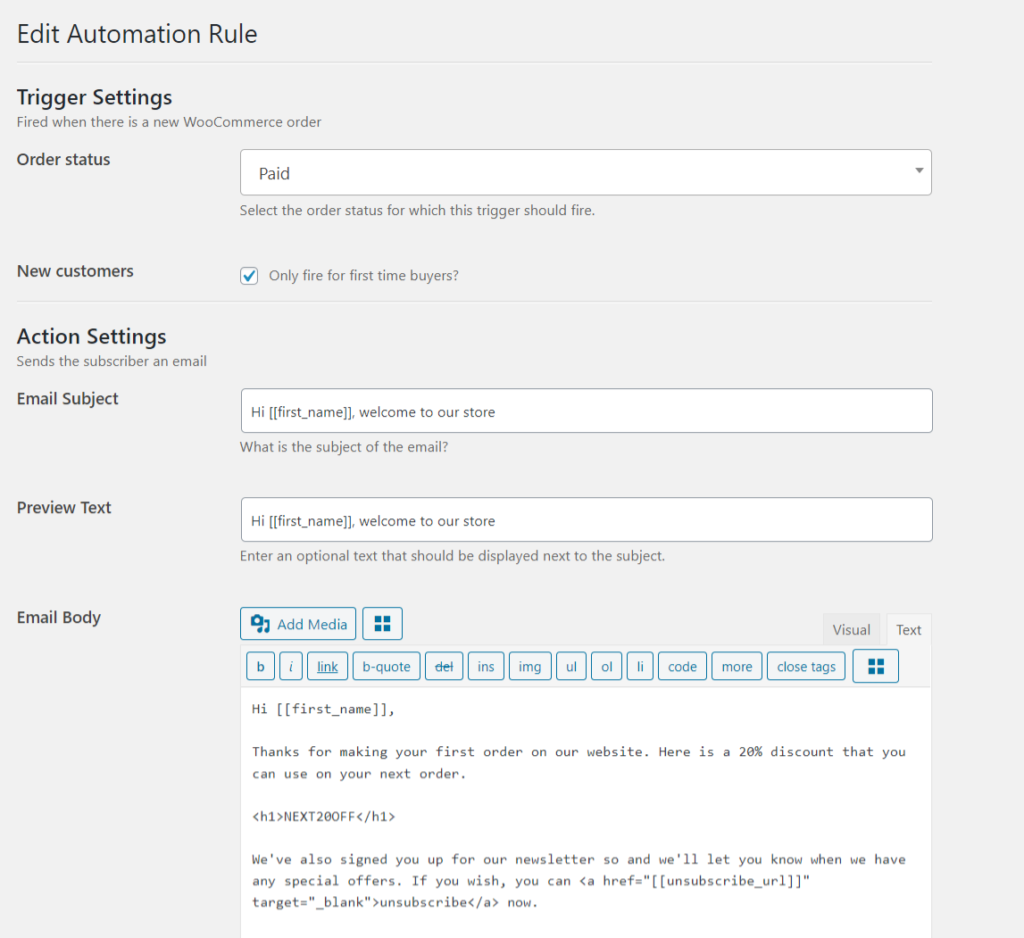 Customizing your newsletter unsubscription page
You can change the message shown to a subscriber or redirect them to a completely different page (or website).
To do this:-
First, open the Noptin settings page by clicking on Noptin > Settings in your WordPress admin dashboard.

Next, click on "Messages" to open the general settings tab.

You can either change the subscription message…

… or set a URL to redirect people who unsubscribe from the newsletter.

That way, you can display a survey asking those subscribers why they unsubscribed from your newsletter.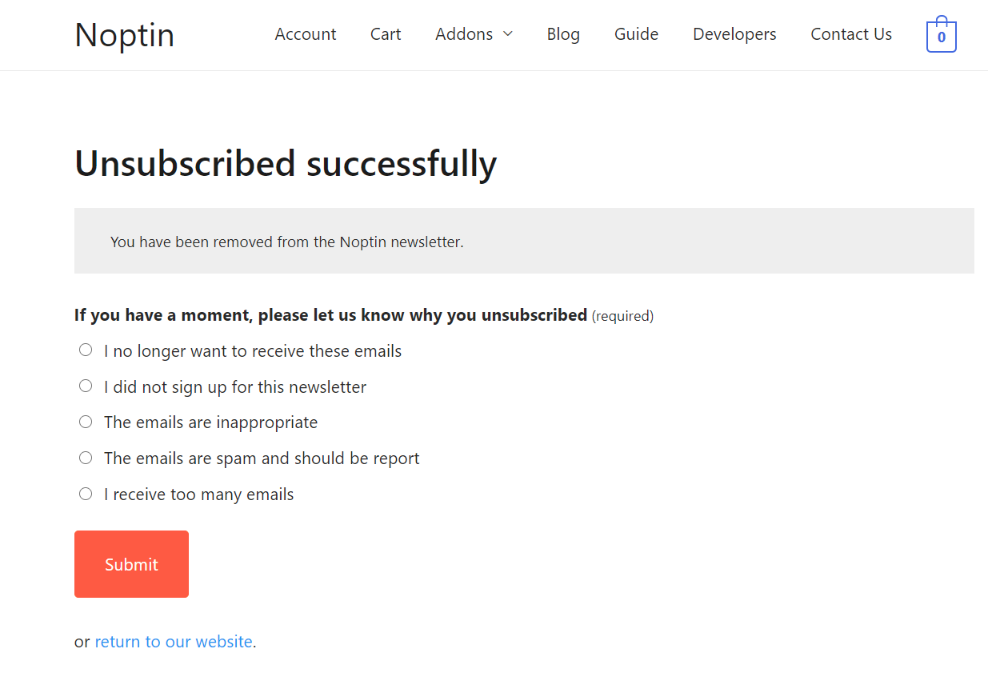 Deleting subscribers after they unsubscribe from your newsletter
You can use automation rules to delete subscribers after they unsubscribe from your newsletter.
To do this:-
First, click on Noptin > Automation Rules > Add New to create a new automation rule.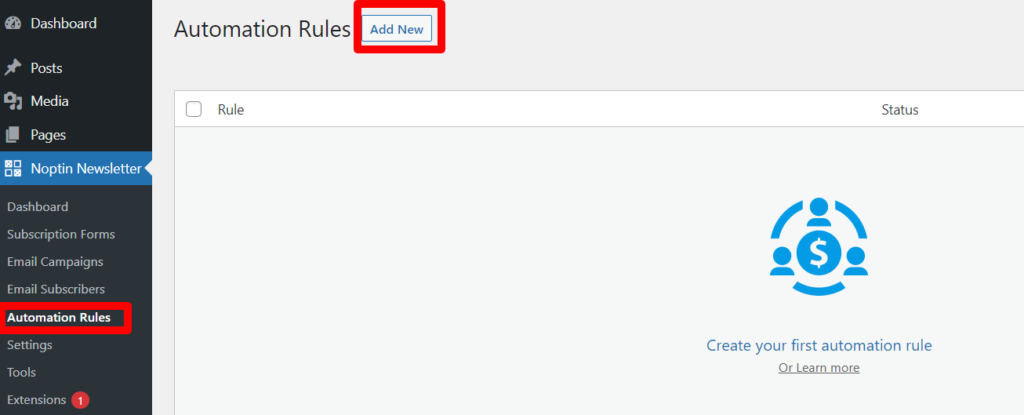 Next, select "Subscriber > Unsubscribed" as the trigger and "Subscriber > Delete" as the action then click on the Continue button.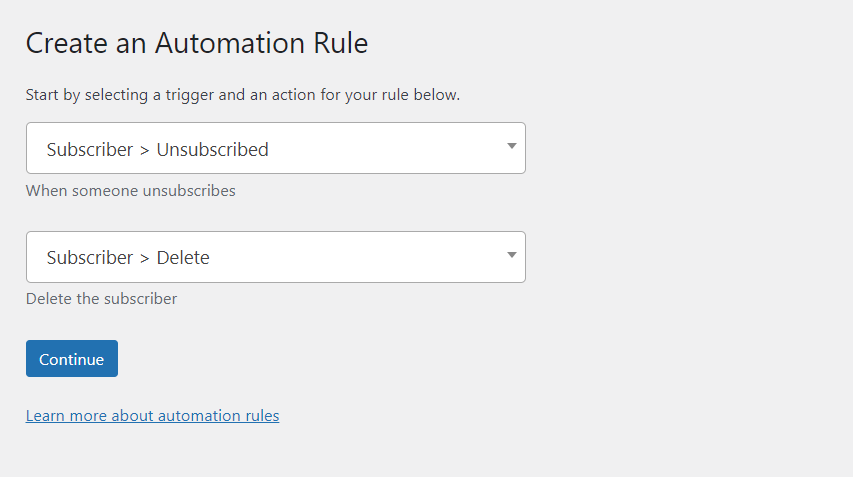 Noptin will open the automation rule's edit page.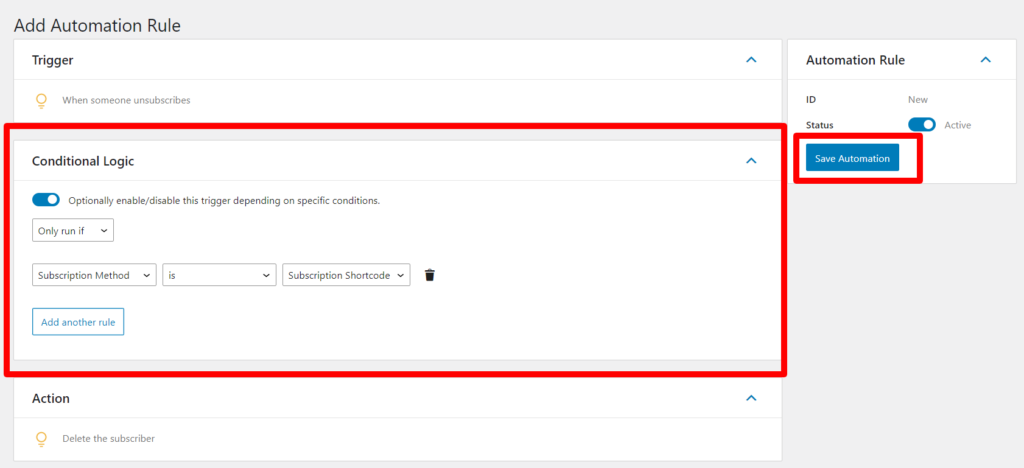 You can use conditional logic to conditionally run the automation rule.
Remember to save the automation rule after you're done.
Giving unsubscribers an option to resubscribe
Someone might click on the newsletter unsubscription link by mistake. Luckily, Noptin offers a re-subscription link via the "[[resubscribe_url]]" tag. This tag can be used in your unsubscription success message as well as in your emails.
This merge tag will not work if you have enabled the "Delete subscribers" option in the previous option.