74% of your subscribers expect a welcome email after they sign up to your email list.
A welcome email is the first email that you send to your subscribers after they sign up to your email list.
Since manually emailing new subscribers is time-consuming, You can use automation rules to set up an automatic welcome email.
To set up a welcome email:-
First, click on Noptin > Automation Rules to open the automation rules page.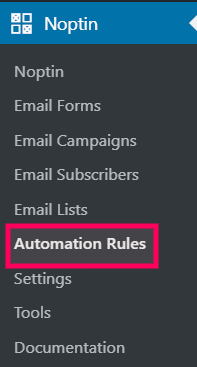 Next, click on the Add New button to create a new automation rule…

… then select "New Subscriber" as the trigger and "Send Email" as the action.

Finally, click on the "continue" button to save your automation rule.

Noptin will save your automation rule then open the rule's set-up page.
Setting up your Welcome Emails
By default, Noptin will send your welcome email whenever you get a new email subscriber (regardless of how they subscribe).
If you need to limit the welcome email to a specific form or sign-up method, you can select the form via the "Subscription Method" dropdown.
Note: If you have enabled double opt-in, the welcome email will be sent after a subscriber confirms their email address instead of after they sign up.
The action settings section allows you to set the:-
Email Subject

Preview Text

And Email Content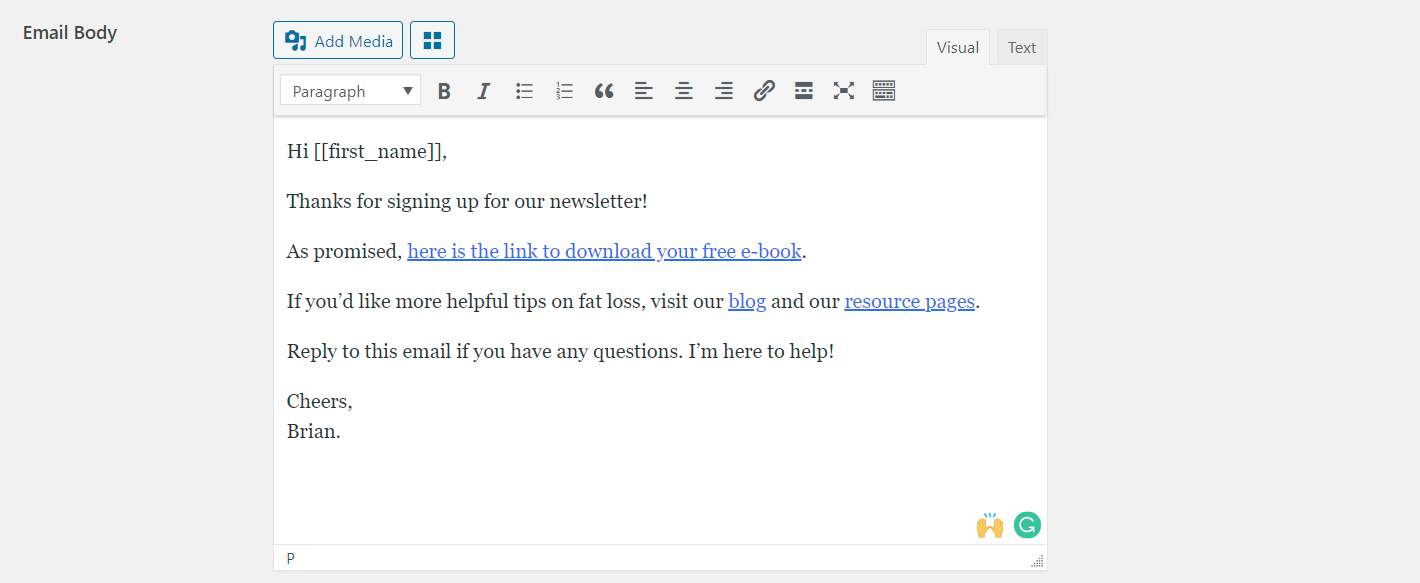 Remember to save your changes whenever you make any changes on this page.