This is a premium feature.
That means that you have to purchase a plan before you can use it.
By default, Noptin only allows users to subscribe to your newsletter. They can only unsubscribe from the newsletter by clicking the "unsubscribe link" at the bottom of their emails.
And when they do that, there is no way of resubscribing to the newsletter.
You can make it easier for your newsletter subscribers to manage their subscriptions by creating a manage preferences area.
Use the [[manage_preferences_url]] merge tag to add a manage subscription link in emails. When someone clicks on the link, Noptin will display a dynamic page that contains a manage preferences form.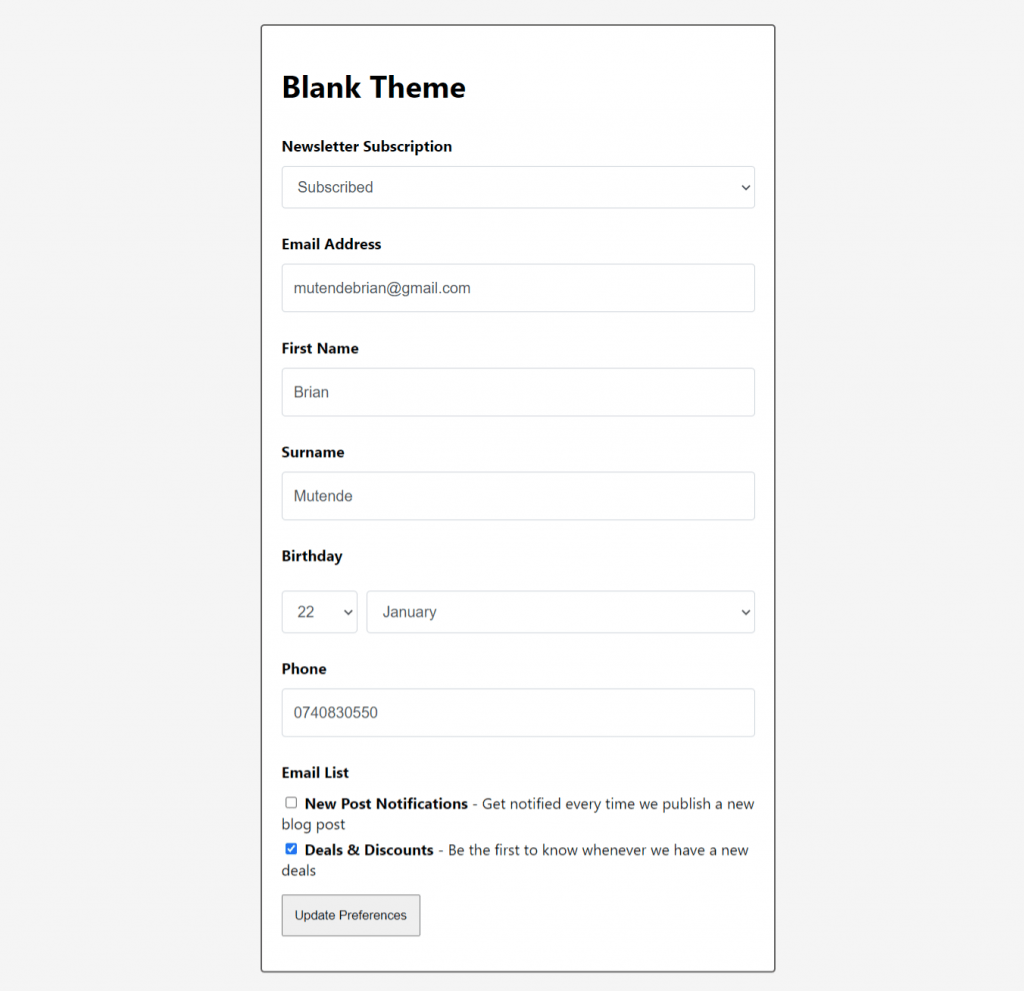 Only visible custom fields will show up on the form.
Using your own page
You can also use the [noptin_manage_subscription] shortcode to create your own manage preferences page.

If you do this, you will need to inform Noptin about this new page by copying the URL and then pasting it into the "Manage Preferences URL" setting field in Noptin > Settings > General.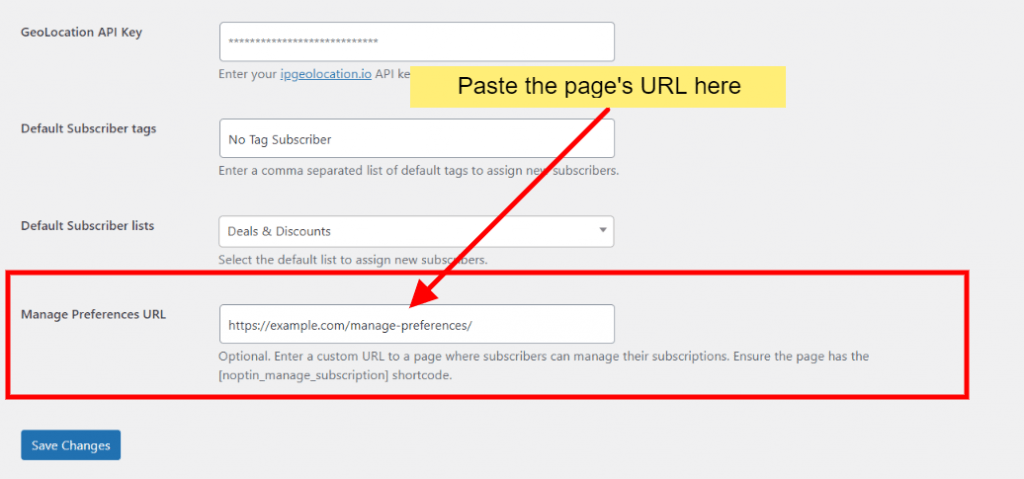 That way, when someone clicks the "manage subscription" link in their emails, Noptin will redirect them to manage the correct page.