It is good practice to download a backup of your subscribers once in a while.
Here is how to do it:-
First, click on Noptin > Email Subscribers to open the email subscribers overview page.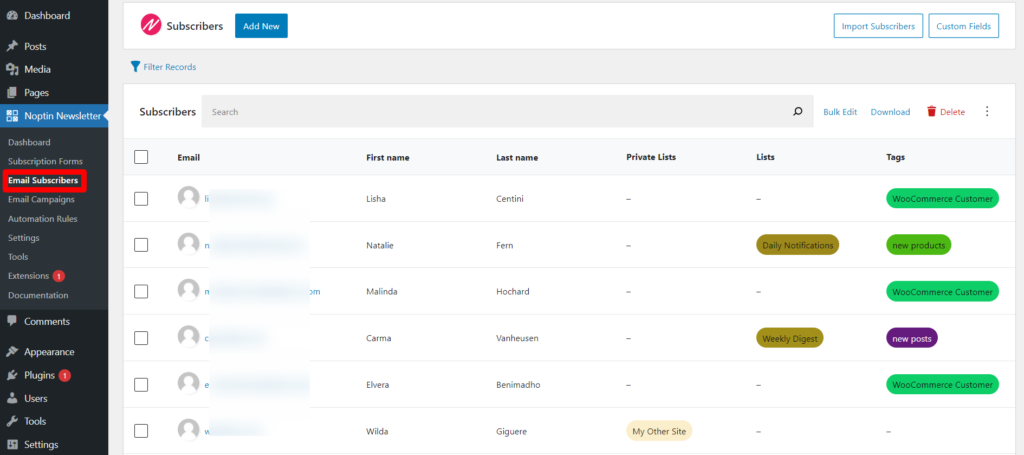 … and then click on the Download button to export your newsletter subscribers.

Finally, select the fields to download and then click on the download button.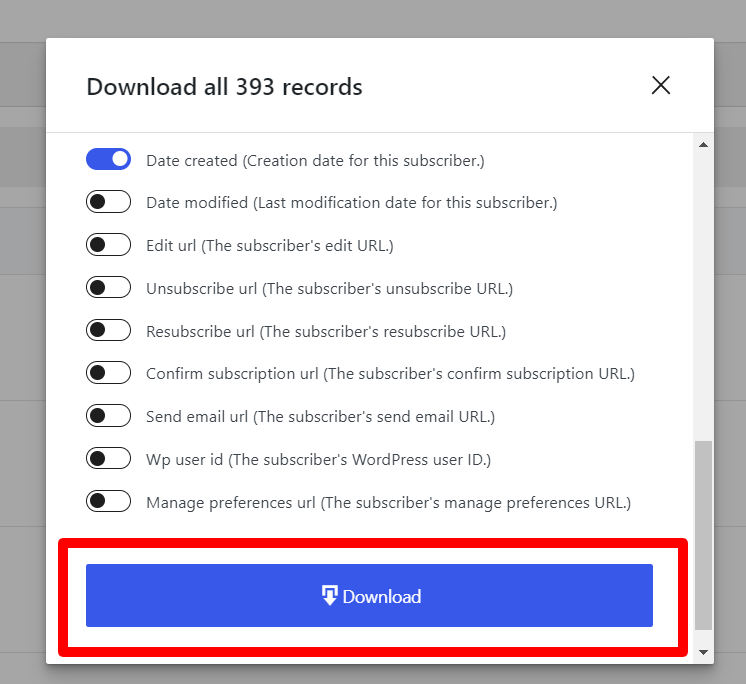 You can back up your downloaded subscribers in the cloud or import them into another email newsletter system.
Don't want to download all your subscribers?
The download button only downloads matching subscribers.
This means that if you have applied any filters then the download file will only contain subscribers that match those filters.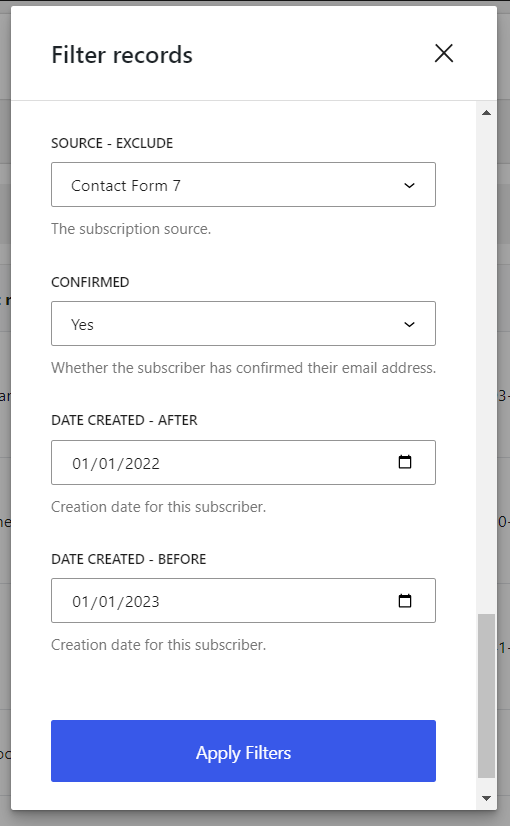 Alternatively, if you search for a specific term then the downloaded file will only include subscribers who match the term.

Another option is to manually select the subscribers you want to download.