It is good practice to download a backup of your subscribers once in a while.
Here is how to do it:-
Click on Noptin > Email Subscribers to open the email subscribers overview page…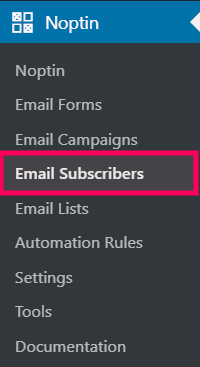 … then click on the Export button to export all or some of your newsletter subscribers.

Noptin will then open the export configuration page so that you configure your export.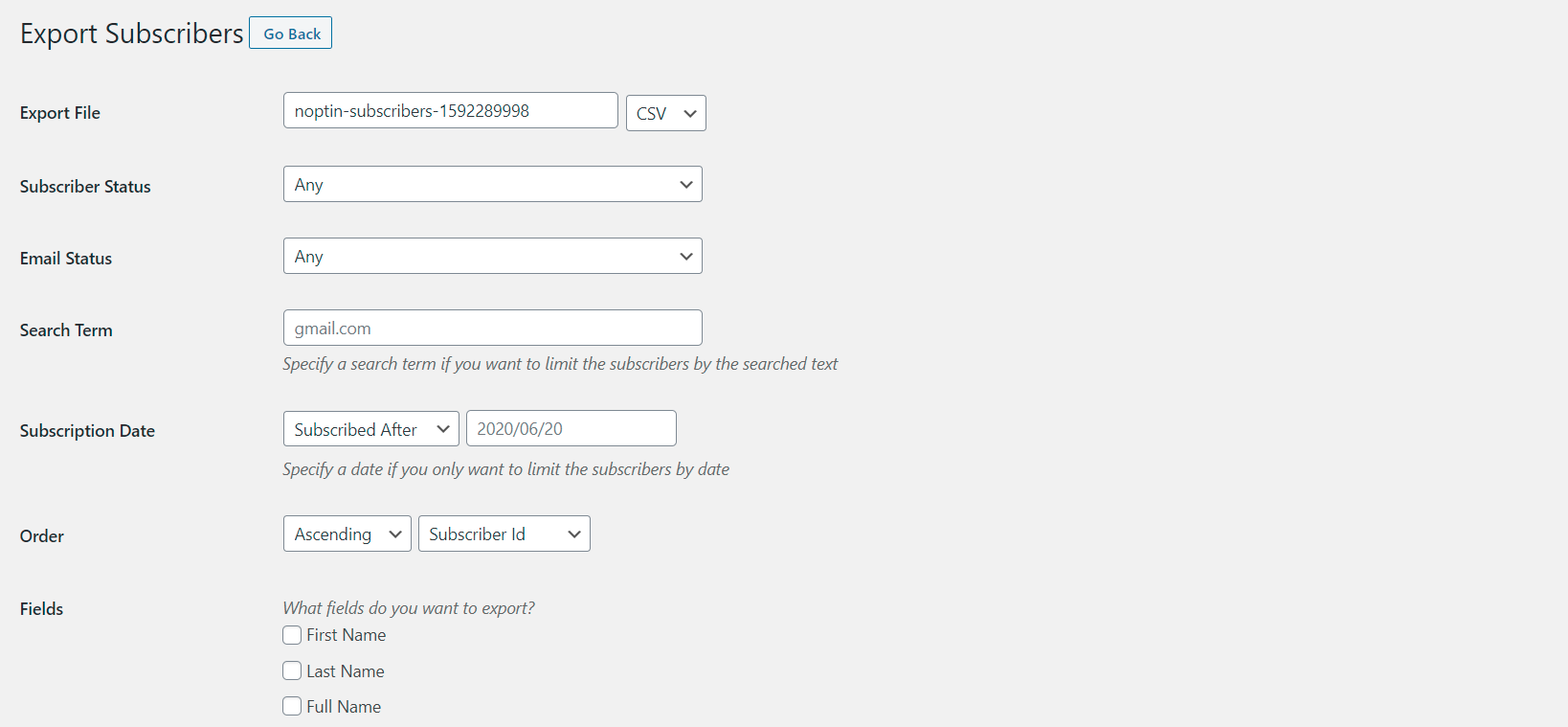 This page allows you to:-
Set the name and type of your export file. You can export subscribers in a CSV, JSON or XML file.

Choose whether to export all subscribers, active subscribers or only export in-active subscribers.

Set the email confirmation (double opt-in) status of the subscribers you want to export. For example, you might want to only export those subscribers that have confirmed their email addresses.

Enter a search term to search subscribers by. This is optional and if set, Noptin will only export subscribers that match the search term.
For example, you can enter "gmail.com" as the search term to export subscribers who use Gmail or enter "mark" to search for subscribers named Mark.

(Optionally) set the subscription date of the subscribers to export. You can export subscribers who signed up on any date by leaving the date field blank.

Set how you want to order the subscribers and which field you would like to order by.

Finally, select the fields that you want to export.

After you are done configuring your export, click on the "Download Subscribers" button to download your subscribers.

You can backup your downloaded subscribers in the cloud or import them into another email newsletter system.