Special 50% OFF – Limited Time Deal!
Simple Pricing
Join 10,000+ other website owners using Noptin to automate their email marketing.
Personal
normally $158.00
$79
per year
Save $79
All premium features
Use on 1 website
1 year of support
1 year of updates
Business
normally $318.00
$159
per year
Save $159
All premium features
Use on unlimited websites
1 year of support
1 year of updates
Agency
normally $998.00
$499
one time payment
Save $499
All premium features
Use on unlimited websites
Lifetime support
Lifetime support
*All pricing is in USD. You can cancel your plan at any time.
*All plans give you access to the Ultimate Addons Pack and all integrations.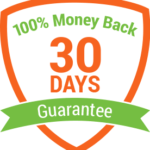 We have a 30-Day Money Back Guarantee
We're excited to have you experience Noptin. Over the next 30 days, if Noptin isn't the best fit, simply reach out! We'll happily refund 100% of your money. See our refund policy
The best newsletter plugin in WordPress overs, both lightweight and very stable functions.
I would like to thank the Noptin team.
@ibrahimpak
I was looking for a subscription solution for a project I've been working on and Noptin was just what I needed.
I love how easy it is to quickly send an email to your subscribers straight from WordPress.
@irmavc
Really good! I just love this plugin! Simple, lightweight, and not as bloated as other plugins.
It gives you many subscribe forms themes and genius styling options!
@novakpeter
This newsletter plugin does exactly what it advertises without bloated wizards, cryptic settings, or missing basic features while overcompensating with others.
It took us a while to find a newsletter plugin that we didn't hate, and this is it!
@binarybrew
FAQ
Here are some of the answers to our frequently asked questions
Noptin is an email marketing automation plugin for WordPress.
It's lightweight, fast, and easy to use, making it a great solution for bloggers, small businesses, and e-commerce websites.
A license gives you access to priority support, unlimited updates, and access to over a dozen premium add-ons and integrations.
No, we only sell bundles of add-ons.
No, we do not offer any free trials.
However, you're protected by our no-questions-asked 30-day money-back guarantee.
We will happily refund 100% of your money if you change your mind within 30 days after purchase.
You can cancel your current subscription and sign up for a new one.
If you do not renew your license after it expires, you will not be able to access automatic updates, bug fixes, and support.
You can purchase a lifetime license if you don't like renewals.
Noptin allows you to collect as many subscribers as you want.
Unlike other newsletter services, we do not place any limits on the maximum number of subscribers that you can collect.
You can send as many emails as your hosting provider supports.