Have you ever wished that you had several newsletter sign-up forms on different websites that all collected subscribers into a single newsletter list?
This guide shows you just how to do that.
This is a premium feature.
To follow along with this tutorial, make sure that you've installed the latest versions of both Noptin and the Ultimate Addons Pack on each website that you would like to connect.
Open the Noptin settings page of one of the websites and click on the "Subscriber Sync" tab.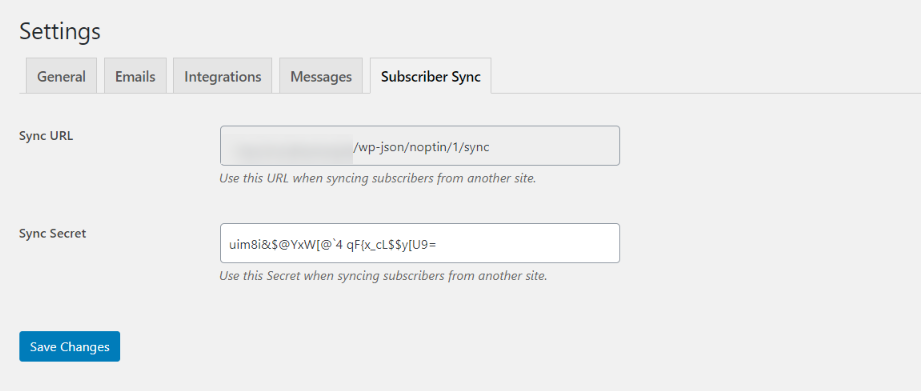 This tab displays the details that you need to sync your subscribers from another site. Copy them somewhere safe then proceed to step 2.
The final step is to visit each website that you would like to sync subscribers from then create an automation rule to sync the subscribers.
To do this:-
First click on Noptin > Automation Rules to open the automation rules overview page.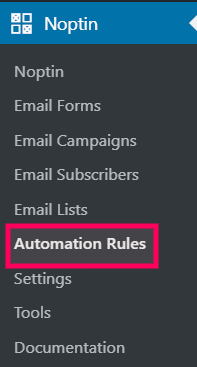 Next, click on the "Add New" button to create a new automation rule.

Noptin will load a page that allows you to add a new automation rule. You can then select any trigger for your automation rule and set "Sync Subscriber" as the action. In the example below, we've set "New Subscriber" as the trigger.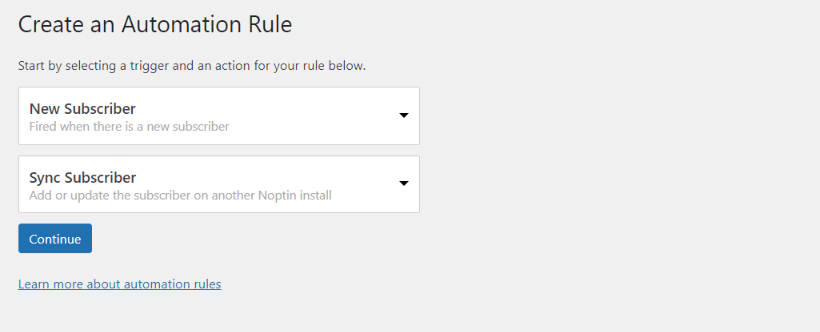 Click on the "Continue" button after you're done to configure your automation rule.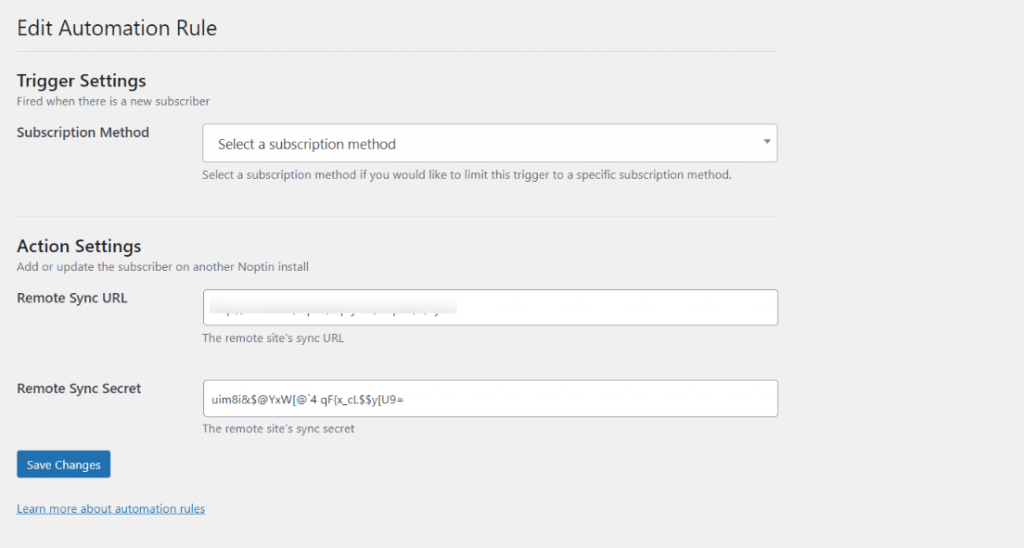 Copy the details that you collected in step 1 into the action settings section. When you're done, click on the "Save Changes" button to save your new automation rule.
From now on:-
Whenever someone subscribes to your website, Noptin will automatically add or update them on the connected site.