You can connect Noptin to your AWeber account and automatically add new email subscribers to your AWeber account. This integration also allows you to notify your email subscribers any time you publish a new blog post.
This is a premium feature.
That means that you have to purchase a plan before you can use it.
First, download the addon from your account.
Log in to the WordPress admin area of your website.
Navigate to Plugins > Add New then click on Upload Plugin.
Upload the plugin you downloaded in the first step.
Click on Install Now.
Wait for WordPress to install the plugin then click on Activate Plugin.
After activating the addon, WordPress will redirect you to the addon's settings page.

Click on the "Connect to AWeber" button to connect Noptin to your AWeber account.
Noptin will open the AWeber connection review page which shows which content Noptin will access after you connect it to your AWeber account. Review the permissions then enter your AWeber log-in details and click on the "Allow Access" button to provide access to your AWeber account.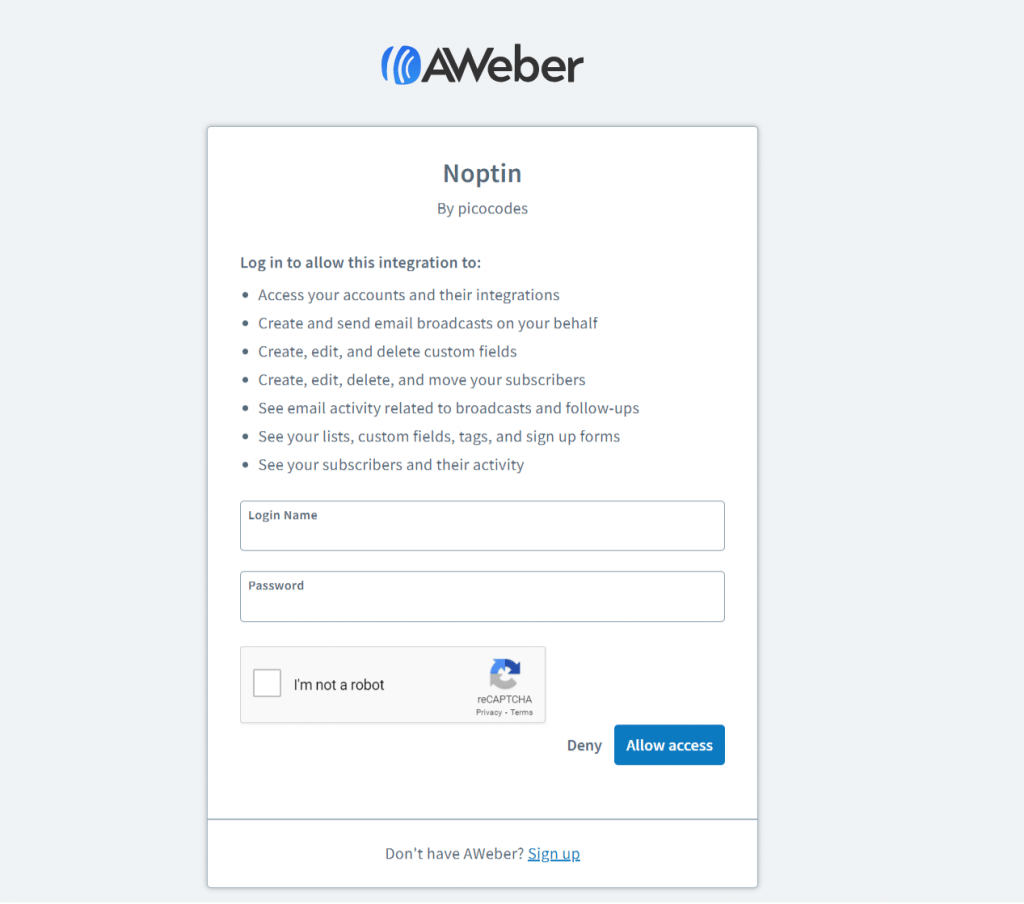 After clicking on the Allow "Access button", AWeber will redirect you to the Noptin settings page so that you can continue setting up the integration.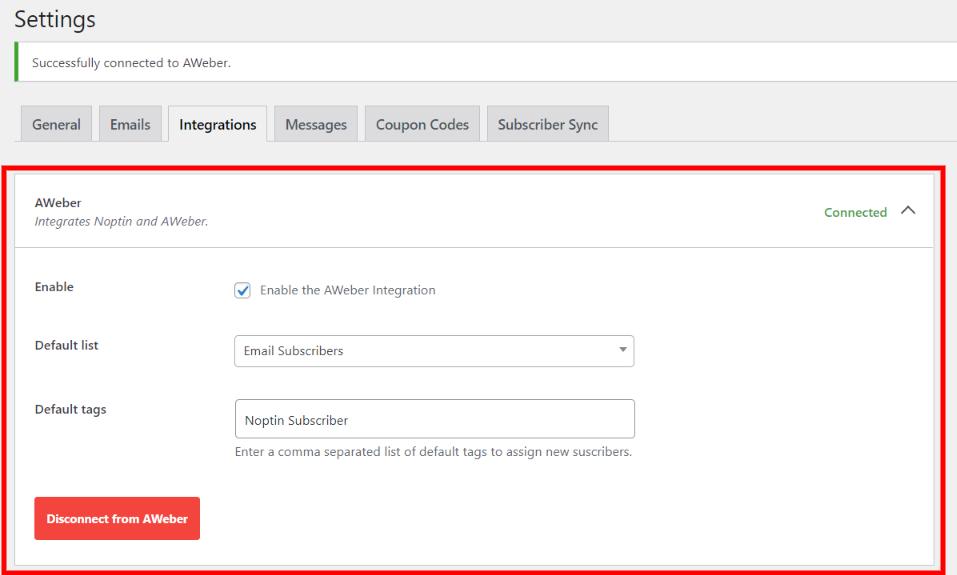 This section allows you to define the default list to add new email subscribers. You can also set the default AWeber tags that will be assigned to new email subscribers.
All new subscribers will join the list that you define here.
You can, however, also set up different lists and tags for different newsletter subscription forms and methods including:-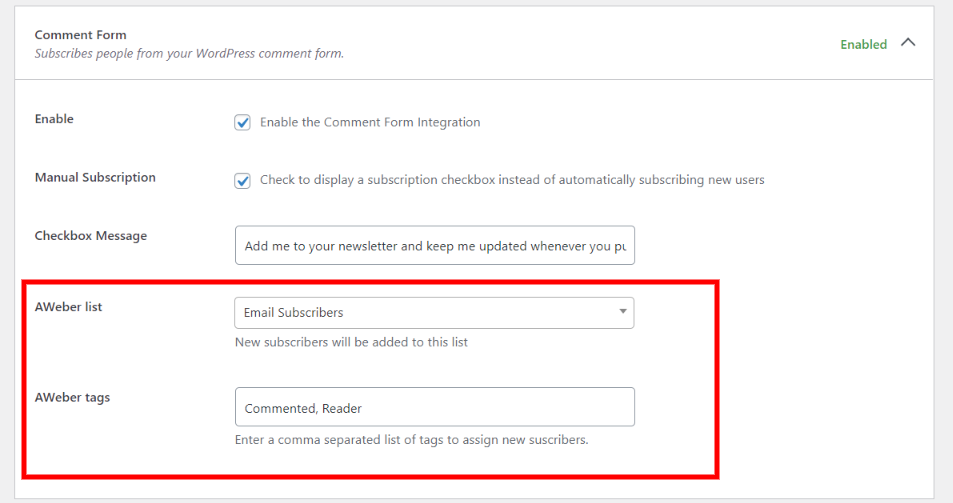 WordPress User Registration Form:-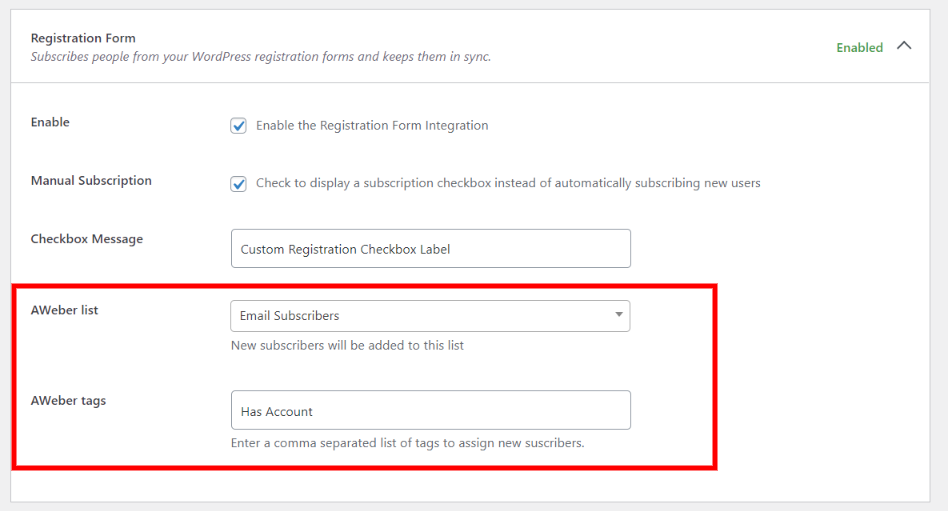 And the WooCommerce checkout form:-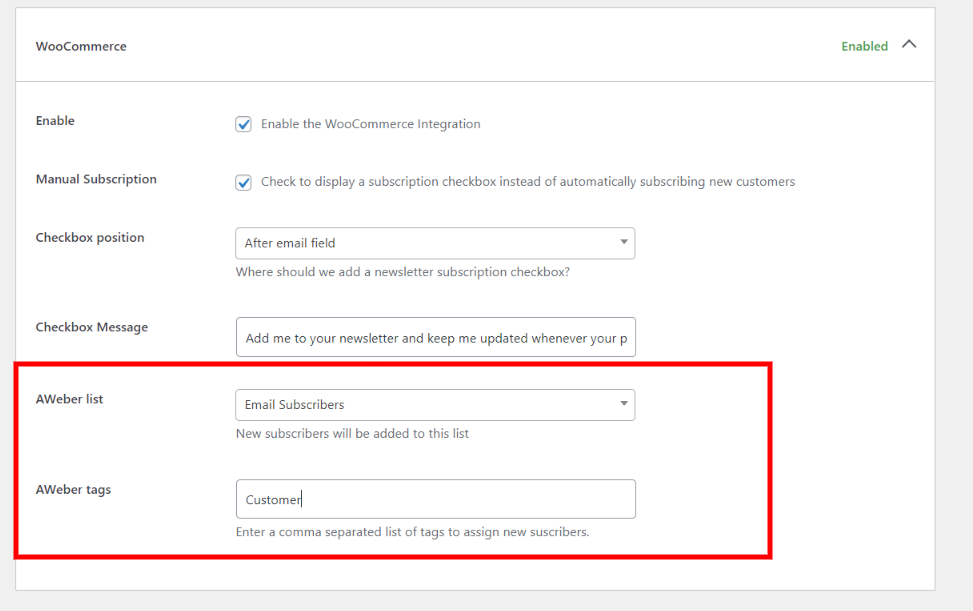 This integration adds a few options to the Noptin Forms Editor.

These allow you to set a different AWeber list for the form and also add unique tags for subscribers who sign up using that form.
If the selected list contains any custom fields, you can map them to your form fields.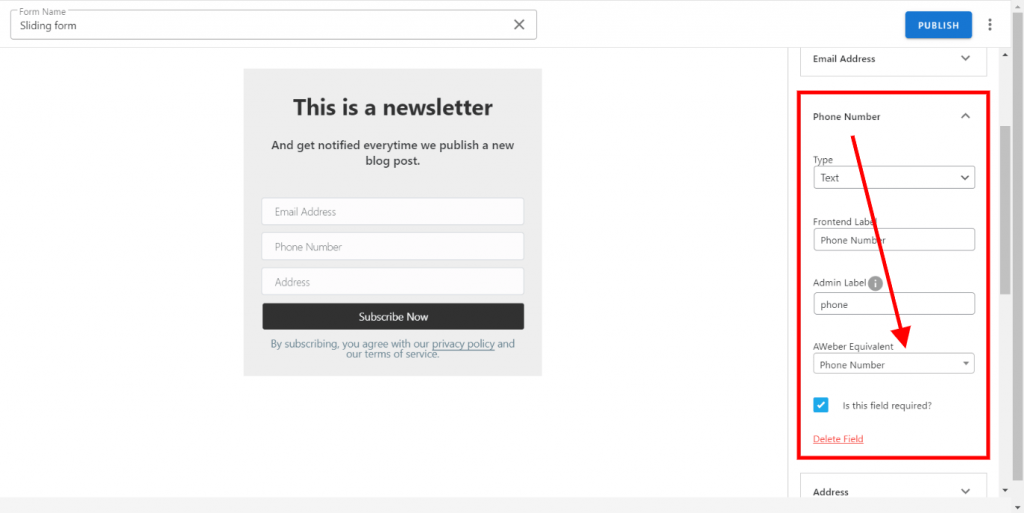 If you have ever used another WordPress Mailchimp integration then you know that it doesn't get any easier than this.
This integration allows you to send Noptin email campaigns to your AWeber email subscribers.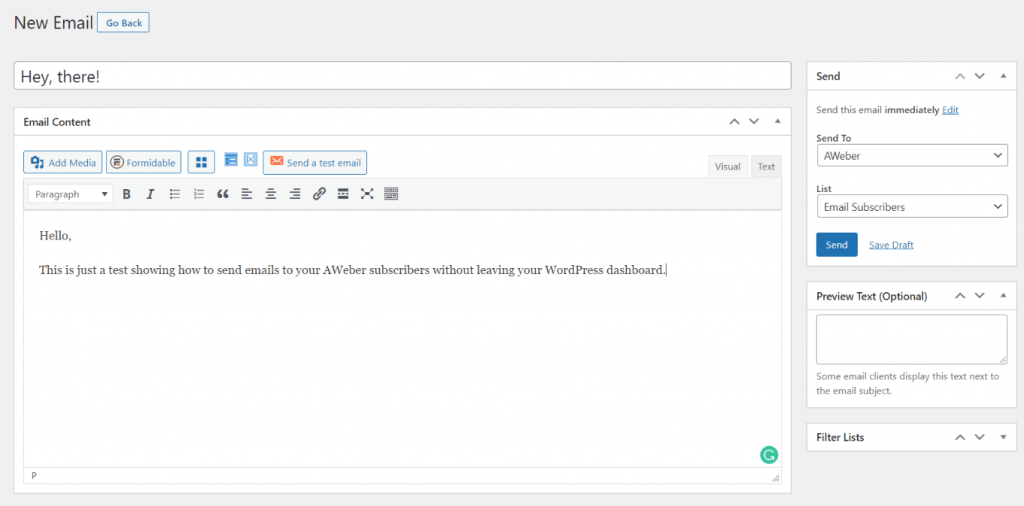 All you have to do is select AWeber on the "Send" meta box of the Noptin email campaigns editor.