This guide shows you how to install and update Noptin Addons.
There are two types of add-ons:-
The Ultimate Add-ons Pack – This is a single add-on that adds more features to Noptin.
Connections – These are individual add-ons for each CRM or email marketing software that Noptin supports.
Prerequisites
Before you install any add-on, ensure that you:-
If both are set up correctly, you can proceed to install your preferred add-ons.
Installing Addons
First, log into your WordPress website's admin dashboard then navigate to Noptin Newsletter > Extensions.
Scroll to the extension that you wish to install.
Click on the Install Now button.
After WordPress installs the extension, click the Activate Now button to activate the plugin.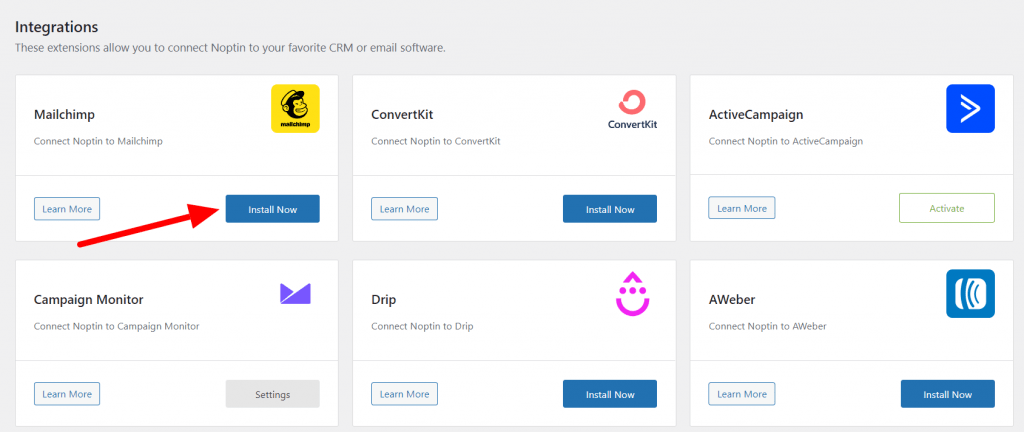 Updating Addons
We regularly release bug fixes and feature updates for our addons. When we release an update, Noptin will notify you about the update as shown in the screenshot below.

You will not be able to update your extensions unless you have an active license key.