You can use the ConvertKit addon to automatically add new subscribers to your ConvertKit account.
The setup process takes a few seconds and this guide walks you through the whole process.
This is a premium addon that you can buy here. Afterward, follow the following steps to install it.
First, download the addon from your account.
Log in to the WordPress admin area of your website.
Navigate to Plugins > Add New then click on Upload Plugin.
Upload the plugin you downloaded in the first step.
Click on Install Now.
Wait for WordPress to install the plugin then click on Activate Plugin.
After activating the addon, WordPress will redirect you to the addon's welcome page. Use this page to connect your ConvertKit account and set some defaults.
The welcome page has a text input field that you can use to connect your ConvertKit account.

Copy and paste your ConvertKit secret key into the field then click on Connect. If you don't have a ConvertKit secret key, you can get one here for free.
If the connection is successful, the add-on will then ask you to set some default data for your integration.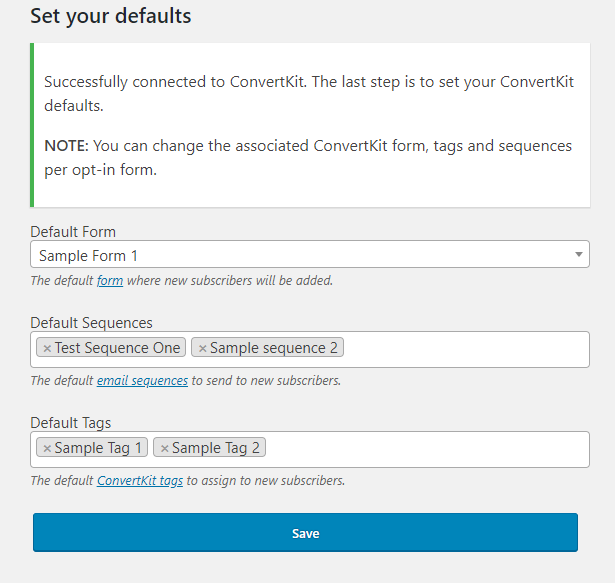 These are:-
Default Form – In ConvertKit, you use forms to collect subscribers. This addon adds new subscribers to the default form that you select allowing you to send emails and automations to those subscribers. You can assign a different ConvertKit form to any form that you create using the Opt-In Forms Editor.
Default Sequences – After the subscriber signs up to your email list, you might want to send them automated emails. This addon allows you to subscribe the new subscriber to as many email sequences as you want. As usual, you can assign different sequences to forms created using the Opt-In Forms Editor.
Default Tags – Tags let you group your subscribers however you want. Later, you might then decide to send an email to subscribers who have a given tag.
Set your default integration details then click on the Save button to save your changes.
Note: New subscribers will be added to your ConvertKit account using the defaults that you set above. You can change this per form created using the Opt-In forms editor.
If you ever need to change your secret key or the defaults:-
First, open the Noptin Settings page.
Click on the integrations tab to reveal the ConvertKit settings.
Change your secret key or default details then click on the Save Changes button to save your changes.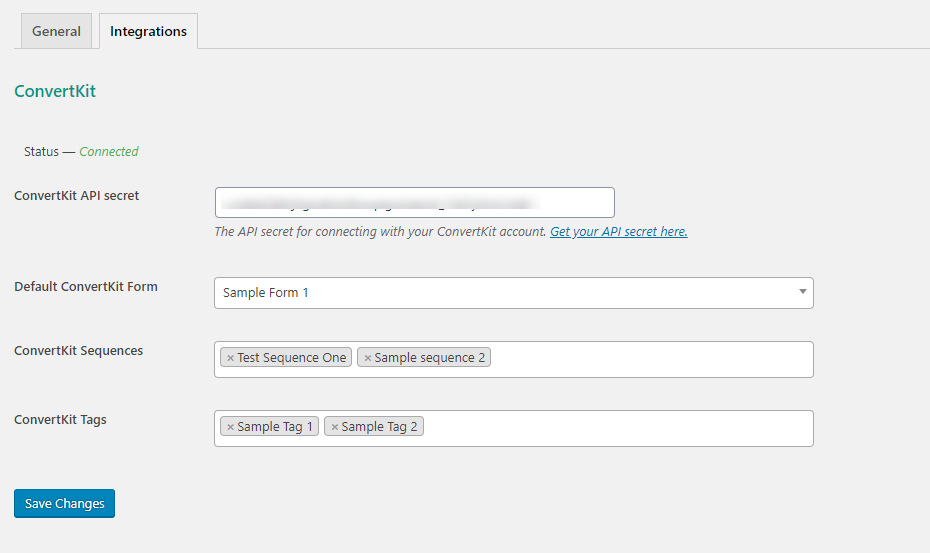 Saving your changes will refresh all your ConvertKit forms, sequences and tags. Refresh the settings page to see the updated data.
This addon adds a few options to the Opt-in Forms Editor.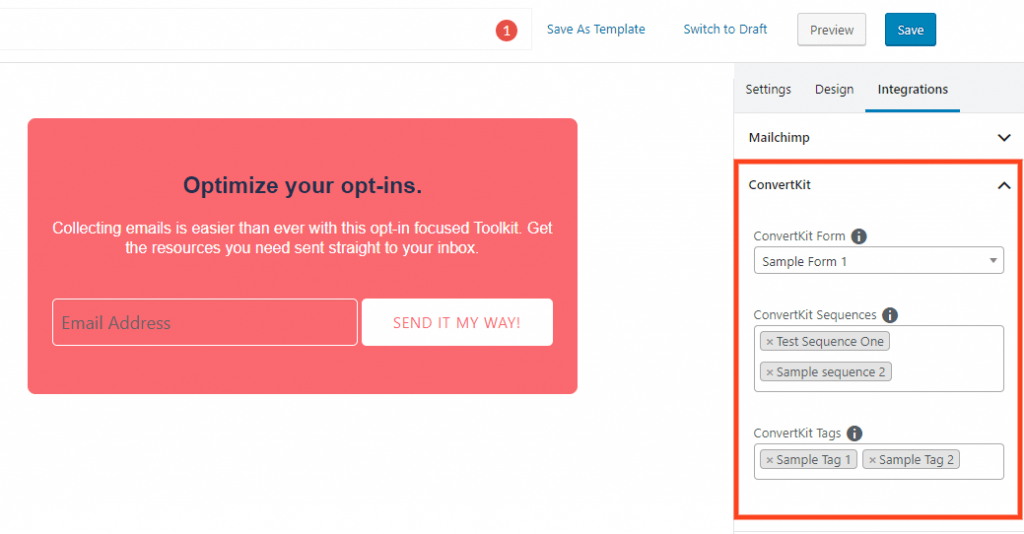 These allow you to set sequences, forms or tags that only affect people who sign up using that opt-in form.
If your ConvertKit account contains some custom fields, you can also map them to your form fields directly in the fields editor.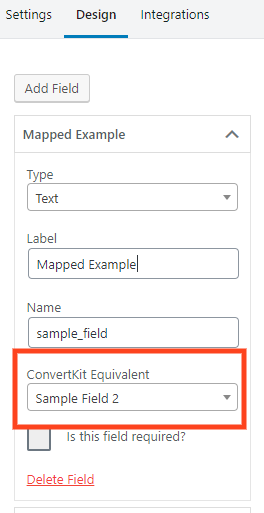 The addon will then associate the given field to the field in your ConvertKit account. When a new subscriber signs up, all their details will be added to your ConvertKit account.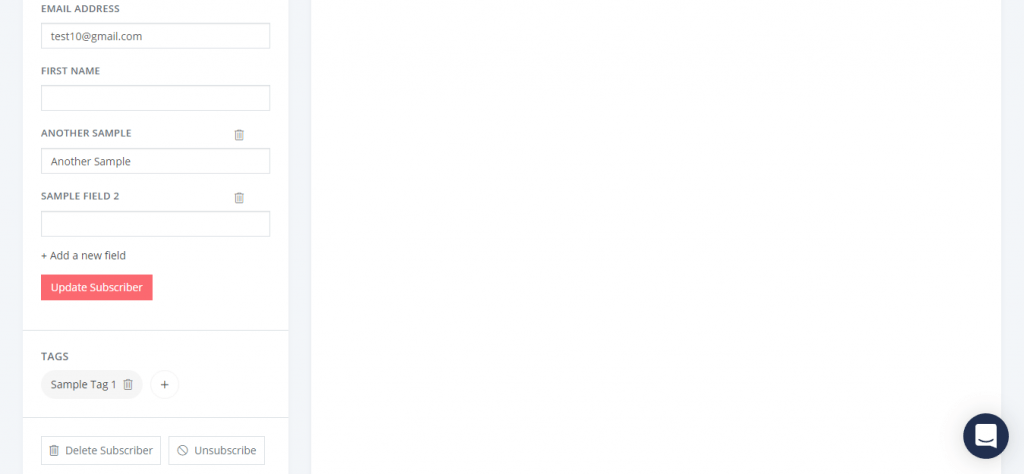 If you have ever used another WordPress ConvertKit integration then you know that it doesn't get any easier than this.
Go ahead and take a look at the addon now.