You can create newsletter subscription forms using Ninja Forms and then add new submissions to Noptin, Mailchimp, or any other email service provider that we support.
To do this:-
First, open any form in the Ninja Forms editor…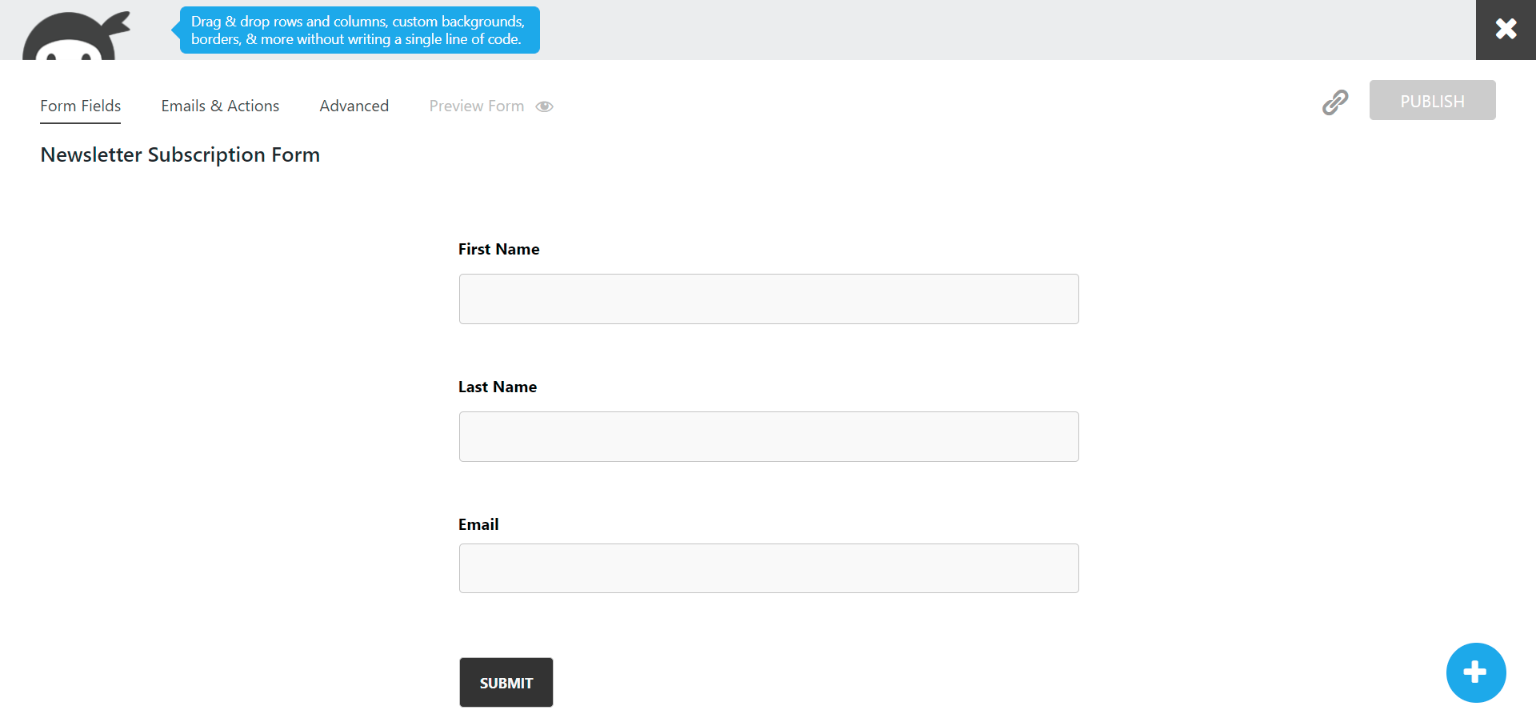 … then click on the "Emails & Actions" tab to open the actions settings.

Next, click on the "+" button to add a new action…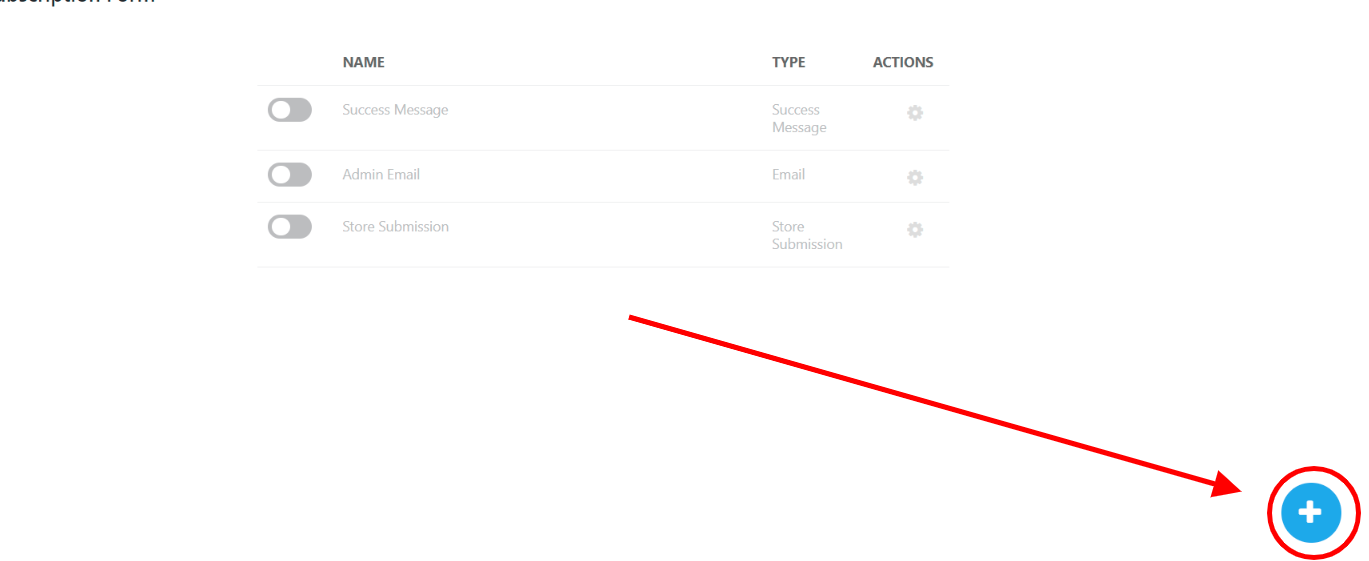 … and select Noptin as the action.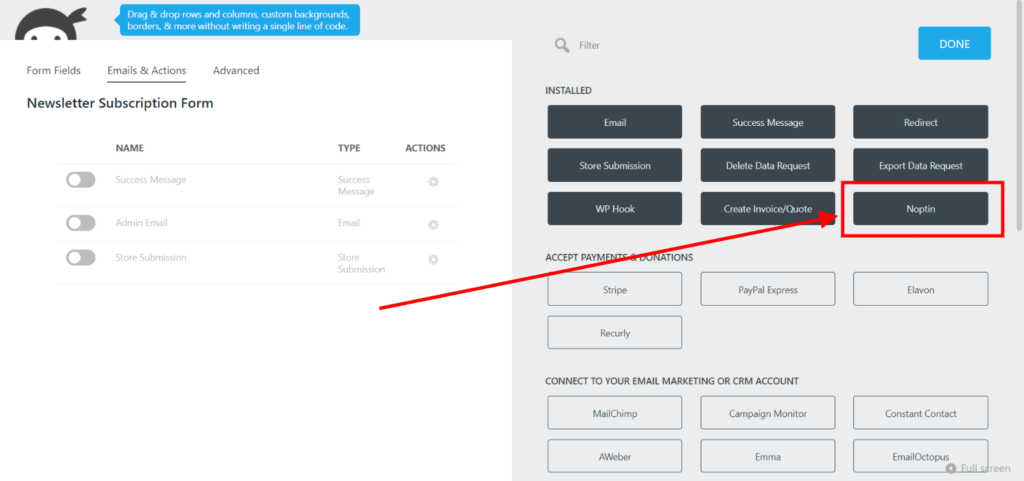 Ninja forms will add the action and open the Noptin action settings. Use these settings to map the fields on your forms to Noptin fields.
For example, you can map the subscriber's email to an email field on your form or the email address of the currently logged in user.
The same applies to the subscriber's name and any other custom field that you have set up in Noptin.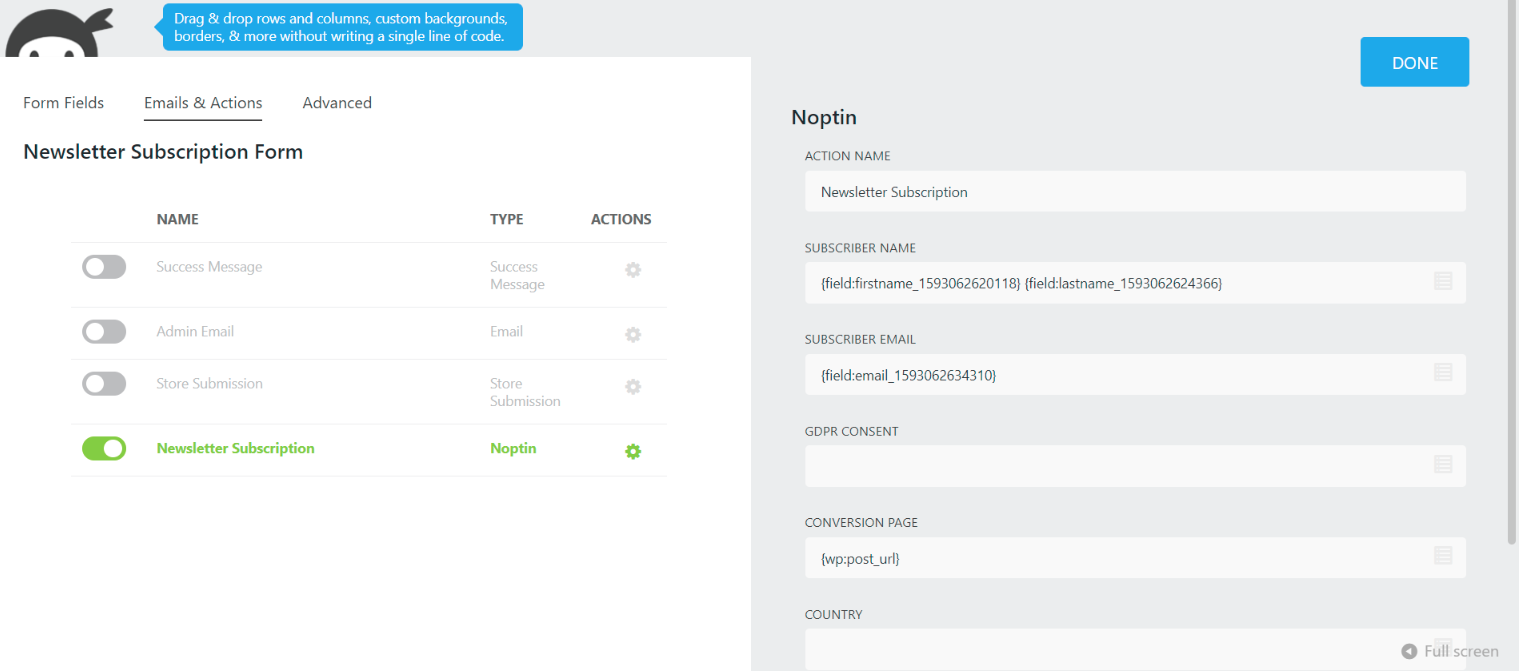 Finally, save your changes.
That's all.
You have successfully converted your Ninja Form to a newsletter subscription form.
From now on, whenever someone fills your Ninja form…
… they will be added to your Noptin subscribers' list.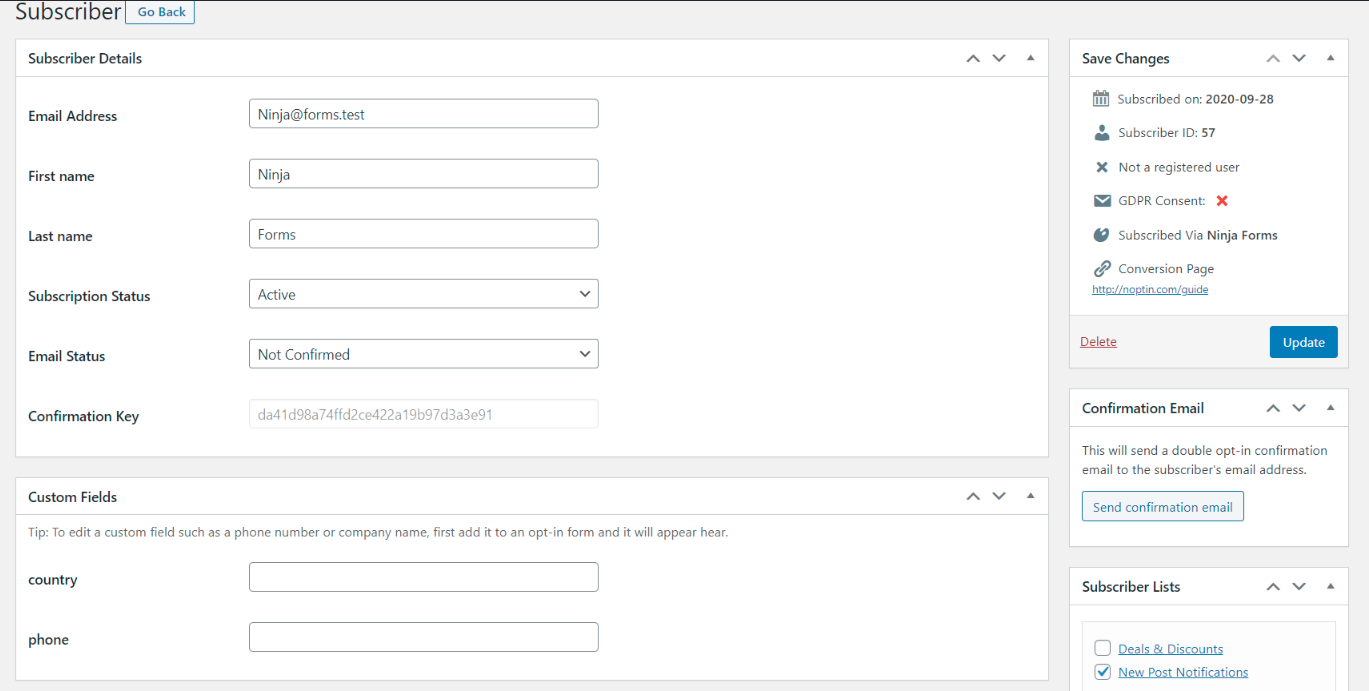 Related Guides