Automation rules have always been Noptin's most powerful feature. You can use automation rules to automate almost any aspect of your website.
Noptin 1.9 adds more flexibility by introducing conditional logic for automation rule triggers.
For example:-
You can automatically send out new emails to new contributors who have a gmail.com email address…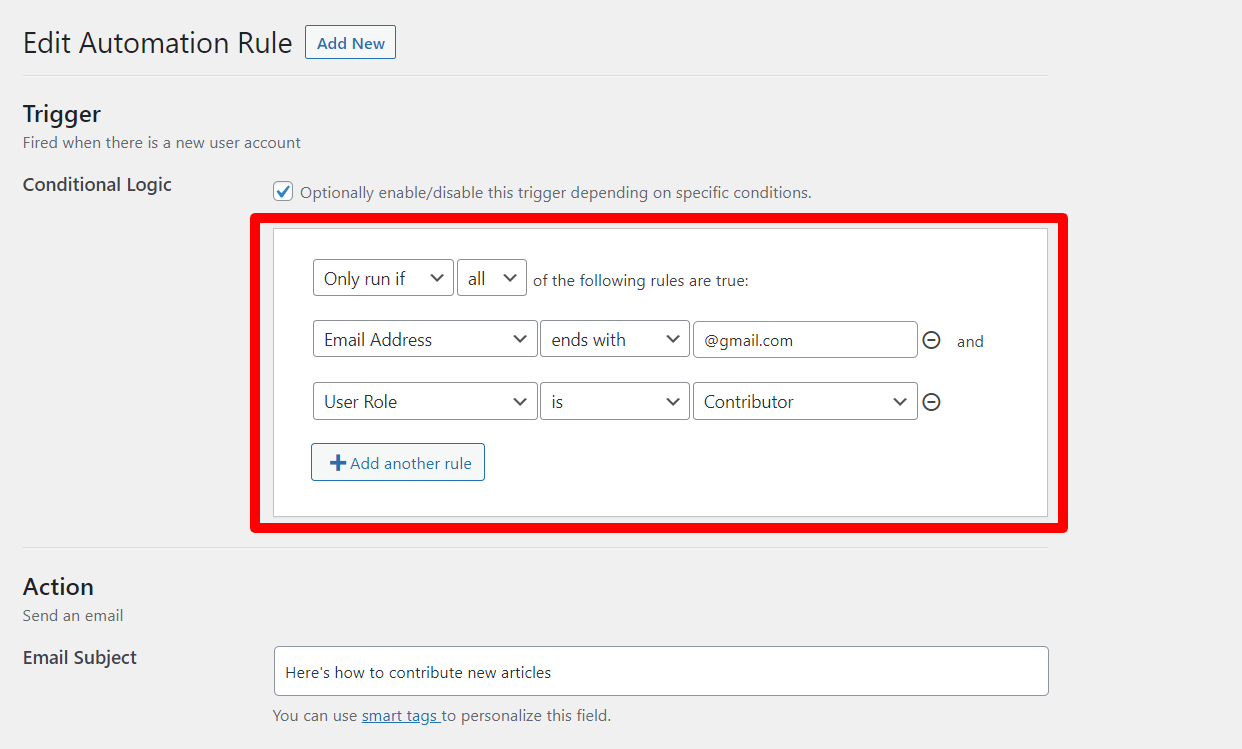 … or create a very complicated (but powerful) WooCommerce tagging system.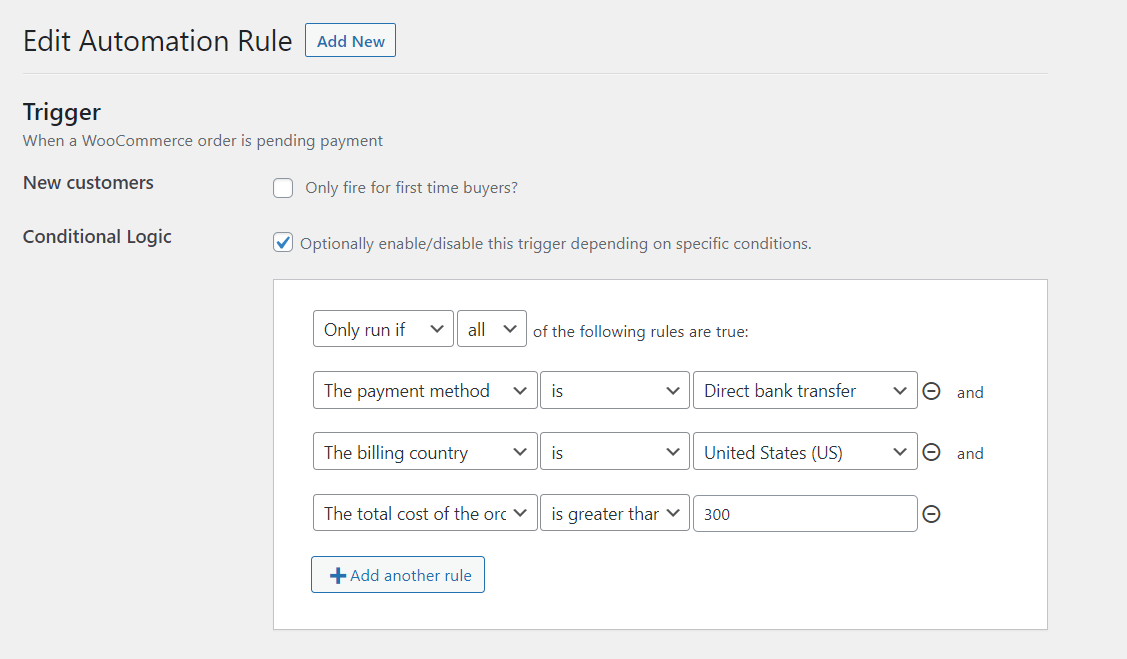 The only limit is your imagination.