You can diversify your revenue sources by starting a paid newsletter. For reference, the top 10 writers on Substack collectively make over $20 million per year.
The problem with using third-party tools such as Substack is that they are very expensive. In addition, you won't own your data. This means that the platforms could easily block you at any time, hence crippling your business.
This tutorial shows you how to set up a paid newsletter on WordPress. We'll do this using Noptin and the Paid Memberships Pro plugin.
What is Noptin?
Noptin is an email marketing automation plugin. It allows you to collect email subscribers and then send them bulk newsletters or automated emails.
For example,
You can set up a daily, weekly, or monthly automation that automatically sends new job postings to your newsletter subscribers.
What is Paid Memberships Pro?
PMPro is a WordPress memberships plugin that allows you to create paid memberships level and then restrict access to content based on a user's membership level.
Before you get started
To follow along with this tutorial, make sure that you've installed the latest version of Noptin and the Ultimate Addons Pack.
You also need to install the latest version of Paid Memberships Pro as shown below.
Step 1: Set up Paid Memberships Pro
The first step is to set up Paid Memberships Pro. Specifically, you need to set up the membership levels and payment gateways. This way, your website visitors can purchase your membership levels before joining your paid newsletter.
For example,
Assuming you have a job listings website, you can create 3 membership levels as shown below:-
Free – These members will get a monthly digest of new job postings.
Basic @ $9 / month – These will get a weekly digest of new job postings.
Pro @ $19 / month – These members will get a daily digest of new job postings.
The video below shows you how to set up paid memberships pro.
Step 2: Welcome new members
After setting up PMPro, we need to set up an automated welcome email that gets sent to new members. This allows you to introduce your membership site and give your users more information about what to expect.
To do this:-
First, click on Noptin > Automation Rules > Add New to create a new automation rule.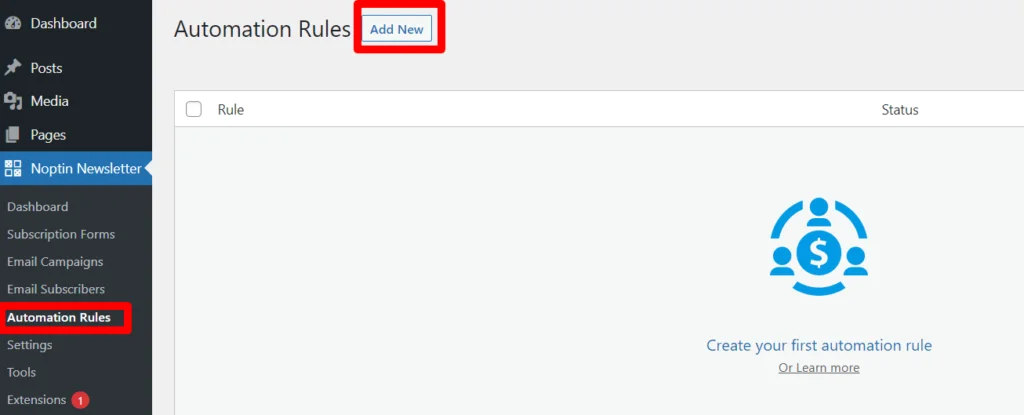 Next, set "User > Create Account" as the trigger and "Send Email" as the action.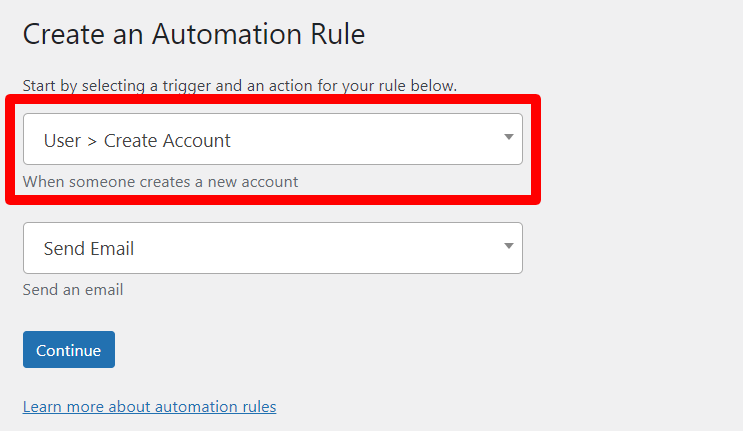 That's it. Noptin will create the automation rule and then redirect you to a site where you can edit the welcome email, set a delay, and optionally add attachments to the email.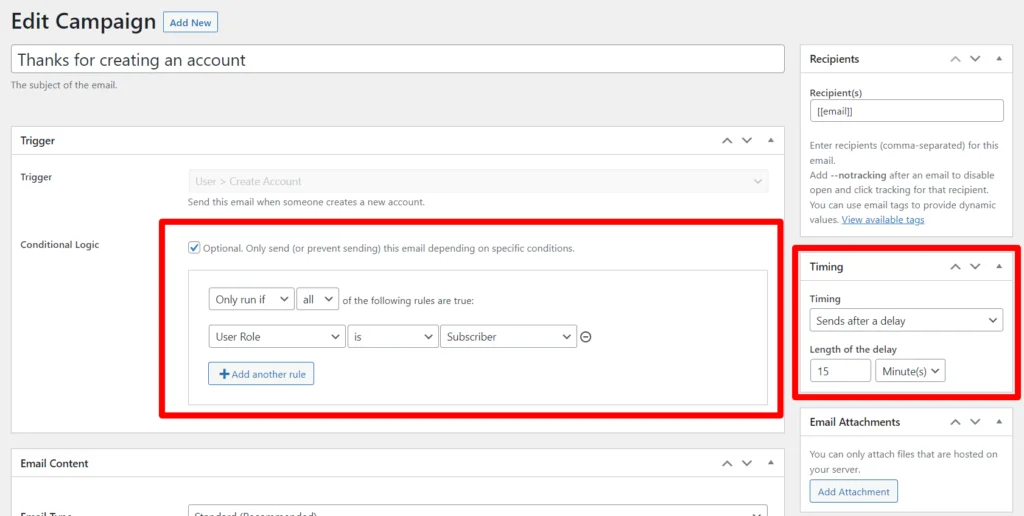 Step 3: Send emails to members
The Ultimate Addons Pack allows you to filter the newsletter recipients by their membership level. This is the case whether you're sending the newsletter email to newsletter subscribers, WordPress users, or WooCommerce customers.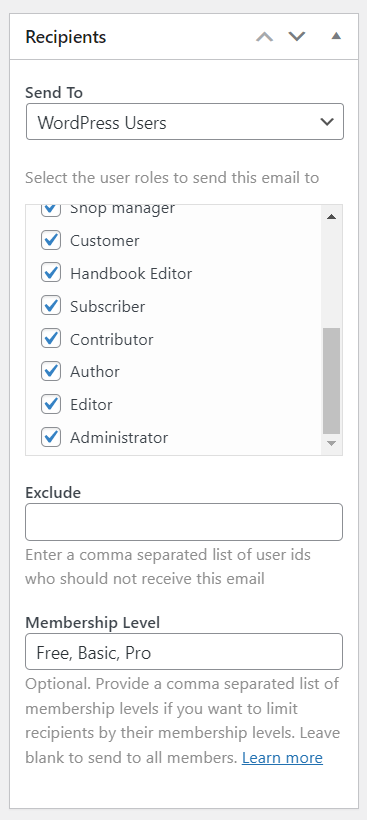 In addition, Noptin allows you to send one-time newsletters or set up a post-digests email campaign.
You can combine the two features to create any type of paid newsletter. Below are some examples to get you inspired.
Example 1: Automated Listing Notifications
Let's say you run a listings or directory website. It might list job postings, events, deals, etc.
You can use Noptin to set up 3 different latest post-digest campaigns.
| Post Digest | Recipients |
| --- | --- |
| Daily Digest | Sends to pro members |
| Weekly Digest | Sends to basic members |
| Monthly Digest | Sends to free members |
Example 2: Expert Takes
If you're an expert in your field, you can start a paid newsletter service where people can sign-up to receive exclusive tips and advanced lessons.
Unlike the previous example, this example requires you to manually write and send out emails to your members on a regular schedule.
As a result, you'll probably want to send the same content to all members regardless of their membership levels. This means that instead of creating the previous membership levels, you'll probably want to create membership levels that look like these:-
Monthly @ $9 / month
Yearly @ $99 / year
Lifetime @ $299